Like any money-making activity, the crypto sphere is susceptible to fraud. There are many schemes and you should be very careful not to fall into various traps set by "good" people.
Ways that can leave you without your crypto funds
Probably not a day goes by that we don't hear about a new scam or ponzi scheme that caused the loss of funds by some careless or naive crypto investor.
Most scams are very easy to detect if you use a little common sense. In addition to these deceptions, it is possible that your security is at risk if you hold cryptocurrencies, and rumors about this reached the ears of people who did not need to know about it.
In this article, we will see the most common types of fraud and ways to avoid them. We will also try to ensure your safety in real life with simple tips.
So, let's look at the most common types of threats:
Email blackmail
Many scammers try to extract Bitcoins and other cryptocurrencies from you via email, making you believe that they have compromising material on you (images or browsing history). If you do not send them the required funds, they threaten to disclose this information to your loved ones. It is always good to remember that never send cryptocurrency to such requirements.
Firstly, this does not guarantee that your compromising information will not be disclosed, and secondly, there is no guarantee that this will not happen again.
Free ETH on Twitter and fake accounts
The largest number of crypto scams occur on Twitter. And this can happen in two different ways:
A fake account is created by imitating the original account.
Spammers leave comments under the official message of the account.
In both cases, the scams are the same. You will be asked to send ETH to a specific address, promising as a" gift " to return you 10 or 20 times more. Obviously, you will never get anything back.
The official development team will never ask you to send them anything, much less funds. Therefore, you should never make such a transfer for any reason.
We took the example of Ethereum and Twitter, but recently there have been many false offers promising free Bitcoin on YouTube. Scammers use stolen YouTube accounts with hundreds of thousands of subscribers to make their scams more plausible.
Training of marketers
An Internet marketer is someone who makes YouTube videos explaining certain things that can make you rich or significantly change your life (lose 10 kg, make others trust you more, successfully flirt with girls, etc.). Usually these people declare themselves experts in a very specific field and promise you "mountains of gold".
They work in several areas of activity: sports betting, online business, stock exchange, real estate, and recently they also work with cryptocurrencies.
Their method of work is always the same: they promise to get rich. But to reveal their secrets, you will have to go the way of all the dupes, buying one of their trainings, the cost of which is completely inflated. In addition, these pseudo-experts usually know absolutely nothing. If you buy training from one of them, you will not only waste money on their advice, but also lose even more trying to apply them.
Of course, there are a few honest Internet marketers, but this is the exception rather than the rule. If the advice offered to you that will make you rich is worth money, run immediately! There is no miracle way to become a millionaire in 3 years or earn 10,000 euros a month while lying in bed. And if such methods exist, they are not sold on the Internet. And what's more: the popular 28-year-old Maxenson, who shoots his videos in luxury villas rented by him for the day, actually lives in Malta, in a 12-square-meter Studio.
Paid groups Telegram, Discord, Skype and forums
Here you need to distinguish between two types of forums:
Those who have a one-time payment for a lifetime subscription.
Those who have a renewable subscription.
If you only pay once for lifetime access, be sure to learn and be careful. Forum managers are not interested in maintaining the quality of service over time. You have already paid, and they will no longer be able to receive payments from you.
Before you sign up for a paid subscription, check the following:
Does the team that manages the group consist of several people?
Are the team members known?
Can they verify their identity?
But does the promise look realistic?
Is the subscription price reasonable compared to the quality of the services offered?
Do they have a repetitive program, structured training that will help you conduct free analysis-research step by step?
If the above points are met after the analysis, you can try an experiment. Take a shorter subscription to try it out.
If you think you're dealing with a scam without being able to verify anything, go your own way and don't waste your money.
Fake channel in ICO
During some popular ICOs, big problems may arise. A website that contains the address for sending ETH to participate in the sale may be overloaded and inaccessible to users.
In this case, people naturally switch to the Telegram channel. Then there may be several problems. In a hurry, the user can go to a fake channel that will show a fake ETH address. If the user is on the right channel, they may be bombarded with messages and scammers will distribute a fake ETH address to deceive investors. Members of the Telegram channel can also be contacted via a private message using fake accounts masquerading as ICO team members.
Hackers can also get a list of investors ' email addresses. After that, investors receive emails encouraging them to invest in the ICO. These emails usually contain very attractive bonuses.
In short, to ensure that you are not deceived and that you are sure that you are participating in a real ICO, you must take precautions. We recommend you to double-check the information on the official media of the project: check the ETH address on the website, in your Twitter, Telegram, Facebook account, etc.
Recently, some projects have focused on security. Sometimes it happens that the founders themselves shoot themselves live with a handwritten ETH address on a piece of paper. There is nothing better to be sure that you can send your funds to the right place.
Promises of easy earnings
If you are promised an easy, easy profit, then in 99% of cases it will be fraud. If you are promised to earn a few Bitcoins a day or a very high return on investment, this is a lie. This can happen on sites that you find through Google, on forums where people advertise their projects that they have invested in, on crypto channels, and so on.
There are no easy wins. To achieve a result, you will always have to work at least.
Lies of the team behind the project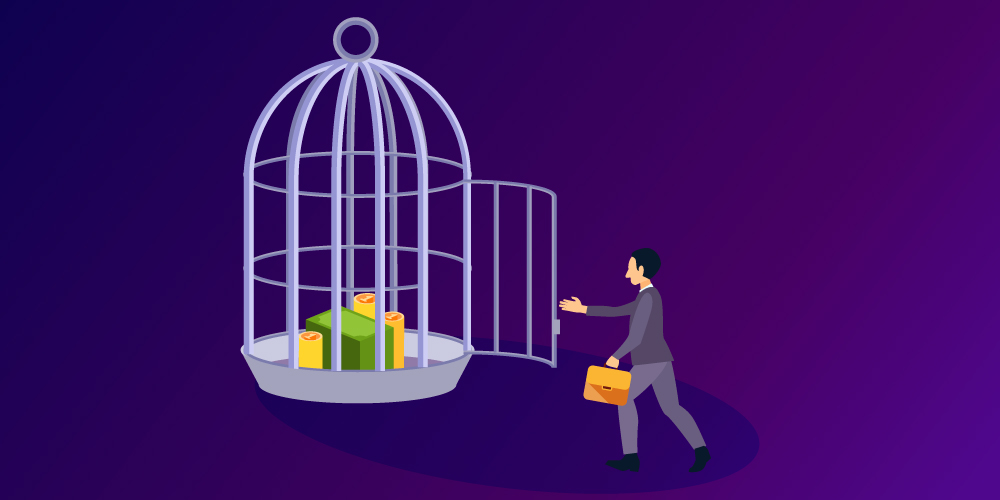 Sometimes the team behind a project is not always very transparent to investors. This can happen during the ICO stage, which turns out to be a Scam, or during project development, when they can no longer achieve their goal.
Therefore, you must first carefully analyze each project that you want to invest in. Second, you will have to continue your research by observing the development of the project.
Fraud in real life
In real life, you should pay special attention to all the pitfalls associated with crypto assets:
Exchanging cash for cryptocurrency;
Multiple payment fraud in some stores that accept crypto;
Physical places where you can buy cryptocurrency;
There are a lot of scammers, and it is difficult to list them all, since the imagination of intruders is unlimited.
To avoid problems at this level, we advise you to buy cryptocurrency online.
Kidnapping, burglary, or robbery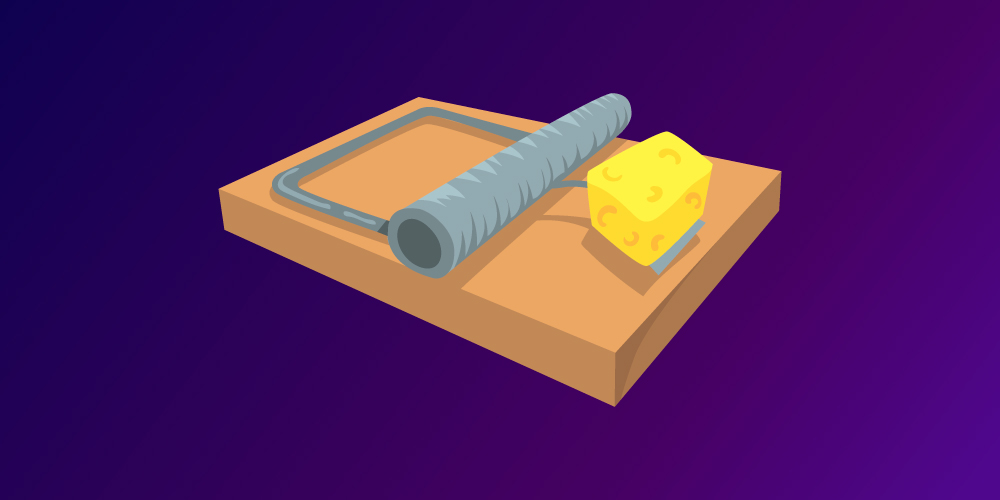 There have already been dirty events related to cryptocurrencies in the past. Here are a few of them:
A Russian youtuber bragging about his earnings was found dead at home. All funds, including crypto assets, disappeared.
A man who told a friend that he had earned a large sum in crypto assets was also robbed by him. A friend hired a thief to steal the private keys of the talker.
An investor who came to Marseille with suitcases full of money to buy BTC from strangers was robbed, stealing all his Fiat funds.
Have you noticed what connects all these sad stories? After all, they could have been avoided if all the key figures in the coming were not so talkative and careless. It is important not to tell anyone about your income in cryptocurrency (or anything else), and not to trust strangers.
Conclusion
So, this is just a small part of what we wanted to share with you. We have collected various information to help you avoid crypto fraud. As you have seen, a minimum of common sense and judgment is enough to avoid falling into certain traps.
We hope that in the future you will not fall for any tricks, and your adventure in the world of cryptocurrencies will not be overshadowed by anything.