Audius is a blockchain innovation that is storming the music industry. Thanks to the built-in AUDIO token, the very way musicians and their fans interact is changing, creating one of the most advanced music platforms.
What is Audius?
Similar to popular audio streaming services such as Spotify and Soundcloud, Audius gives musicians complete control over their music, and the ability to create exclusive and unique experiences for fans. Using a decentralized network of node operators focused on incentives, the platform allows artists to create immutable recordings of their music with timestamps. What's more, Audius is completely community-driven. For our readers who are wondering, " What is Audius and how does the AUDIO token work?", let us explain.
Audius is a decentralized application that has revolutionized the music streaming industry. To interact with the app as a performer or listener, you need to be able to manage cryptocurrency.
Despite the decline in record sales over the past decade, the music industry still generates billions in revenue each year. However, after paying for management services, studio time, production costs, and marketing, artists often receive very little in return for their hard work. Moreover, artists often give up royalties and ownership rights to their music when signing with a major label, and they are given very little information about audience demographics and streaming analytics.
To fix this, Audius has created a decentralized blockchain music streaming platform. The service belongs to a decentralized community of musicians and fans, not a centralized organization.
Thanks to the built-in AUDIO token, artists are paid directly every time someone broadcasts their music. Artists no longer have to wait months, if not years, to get a small portion of their income. Thanks to Audius, artists are paid by fans directly, without intermediaries.
The platform uses the Audius token, performer tokens, and third-party stablecoins, as well as decentralized storage. In addition, the project's blockchain makes it possible for performers to efficiently share audio and request metadata. Audius uses a unique track encryption scheme, combined with a programmable mechanism to unlock custom proxy re-encryption keys for content." In addition, the project is based on a decentralized management protocol. This gives all participants, from the artist to the node operator, the ability to make decisions, such as protocol changes and updates.
Users can filter popular playlists, new items, and various carefully selected playlists based on their mood. The audio streaming platform also allows users to save tracks to "favorites", and share playlists with other users. By doing this, users can also earn AUDIO tokens.
AUDIO Token
The Audius (AUDIO) token is a key player in a decentralized music streaming service. Its task is to maintain the security of the network and provide access to the exclusive functions of the platform. It can also be bonded to staking.
AUDIO empowers music lovers by being part of a service where everyone can enjoy, share, and monetize music. As an alternative to the popular music streaming service SoundCloud, Audius makes it easy for musicians to interact with fans in innovative ways through unique experiences and participation rewards.
In addition, for staking AUDIO, users receive a portion of the network fees, as well as additional voting rights in the management system, and exclusive features as a reward for network security. In addition, by placing the AUDIO token on the stack, vendors gain additional capabilities, features, and services for fan discovery.
The Audius Music Streaming Service Ecosystem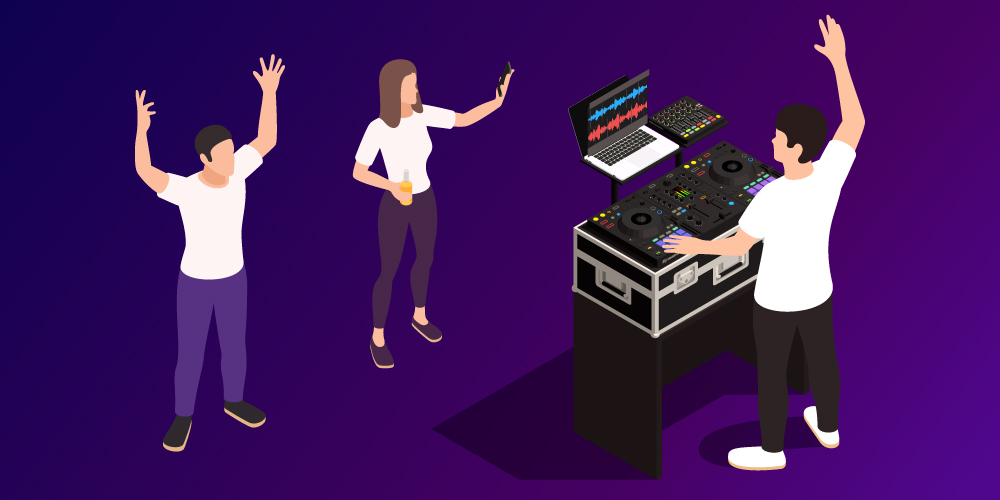 The Audius music streaming service boasts a number of features and capabilities that help maintain the network and create a pleasant environment for users.
Using staking, users can run content or discovery nodes. These nodes provide on-demand availability of streaming audio content, and are responsible for metadata on the Audius music platform. This is achieved using AudSP. AudSP is Audius ' own Interplanetary File System (IPFS) extension. IPFS is a peer-to-peer protocol designed to make the Internet faster, safer, and more open.
Content nodes can be fans, artists, or even just cryptocurrency enthusiasts. Artists can become a content node as a way to host their own content without the need for third-party intermediaries. Artists who choose to become content nodes retain control over content encryption keys and content distribution autonomy, making it easier to use non-native permission extensions.
If the nodes are disconnected or become unavailable, they are simply replaced with new nodes. These nodes are automatically selected on behalf of the artist. This means that artists don't need prior knowledge of the blockchain or the processes involved in distributing their music through Audius. In addition, Content Nodes can receive passive income from the issuance of Audius tokens and network fees.
Blockchain in the Music Industry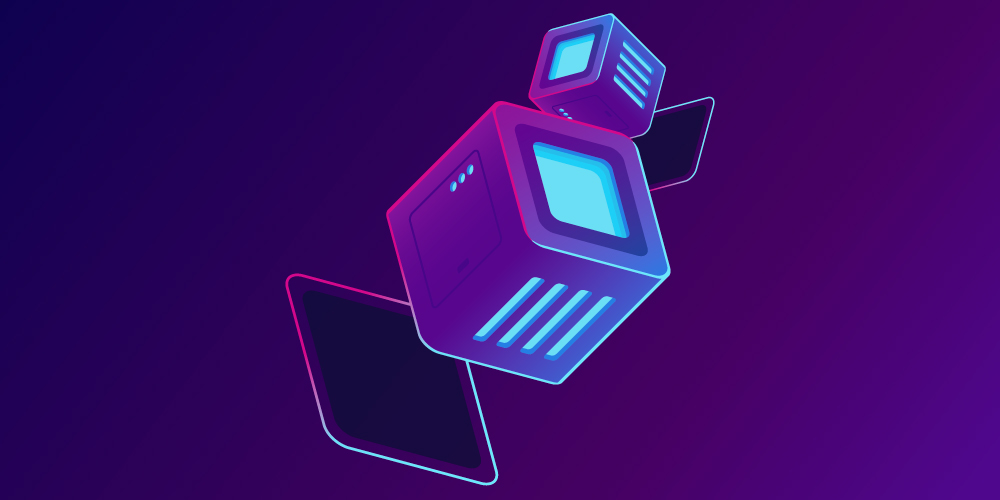 The use of blockchain in the music industry has increased significantly in recent months. It became clear that selling music on the blockchain, tokenizing audio tracks and illustrations as non-interchangeable tokens (NFT), became a viable way for the music industry and independent artists to survive.
According to Music Business Worldwide, in February 2021 alone, revenue from music-related NFTs totaled more than $21 million. The growth of interest was partly influenced by the release of DeadMau5 NFT. The Canadian DJ and producer launched his first series of NFT collectibles in December 2020 through the WAX (Worldwide Asset eXchange) platform. A few months later, he released another series, titled "SlickMau5" through Nifty Gateway.
Since the beginning of 2021, other well-known musicians have decided to release their work in the form of non-interchangeable tokens (NFT). These include the rock bands Kings of Leon, Shawn Mendes, and Grimes. In addition, DJ Steve Akoi successfully sold his NFT collection for $4.2 million earlier this year.
Audius is at the forefront of decentralized music distribution. We may soon see blockchain being used in the music industry in a whole new way.
Whether you are a solid musician or a promising artist, this project will allow you to manage your music. Blockchain platforms, such as Audius, are seriously revolutionizing the music industry, expanding the capabilities of artists. This is achieved by eliminating intermediaries and paying artists directly.
Audius provides a range of fan engagement opportunities that connect artists to their audience. This is not the case on most traditional music streaming platforms. In addition, Audius simplifies the distribution of royalties as much as possible. Traditionally, several intermediaries are involved in the distribution of royalties for music streaming platforms. Each intermediary, as a rule, took a share, and the performer at the end had almost nothing left. Audius solves this problem by providing a platform that automates many of the complexities that can create obstacles for musicians and reduce their income.
Audius also hosts the Audius Artist podcast, available on YouTube. The Audius community is made up of up-and-coming DJs and enthusiastic producers. The Audius Artist Podcast helps these artists return to the music scene. Interviews with artists relate to their craft and skills, as well as industry issues affecting the music industry.
Audius also provides a free application programming interface (API) – Hedgehog, which can be used to interact with all kinds of decentralized applications (dApps). This is Audius Hedgehog's own open source API. Hedgehog allows users to interact with a range of decentralized applications in the same way as with a regular website. Moreover, this is achieved without the need for extensions or centralized key management.
Conclusion
At first glance, Audius is very similar to other music streaming platforms such as Spotify and SoundCloud. However, with the addition of social interaction features, instant royalty payments, and network analytics, Audius gives artists the ability to control their work and monetize it in a decentralized manner.
The audio streaming platform Audius serves about half a million users, and its popularity continues to grow as more and more musicians look for fair models for implementing their creations. Each element of the Audius audio stream platform is regulated by its community, and its own token plays an important role in decentralizing the blockchain project and stimulating users. As the service gains popularity, big names like Linkin Park's Mike Shinoda are being added to the Audius list. Audius is positioned as a revolutionary in the music industry, providing an innovative and fair music streaming service that empowers both artists and fans.